Aetna Newslink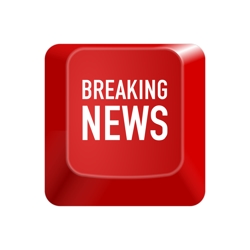 Feb 17, 2021
Dear health care partners,

We're here to support you and your Aetna® patients throughout the COVID-19 vaccine rollout. That includes providing you with the latest vaccine resources you need to effectively communicate with them.

We're also educating patients on the most up-to-date vaccine information through high-impact channels that reach them the fastest. These channels include email, social media and our website. Together, we can help minimize confusion for your patients — and our members.

Increasing vaccine access

As part of the CVS Health® family, we're working directly with the federal government to increase access to COVID-19 vaccines around the country. Beginning February 12, select CVS Pharmacy® locations will offer 250,000 COVID-19 vaccinations to eligible populations across participating states.

Get the latest vaccine information
Overcoming vaccine hesitancy
Our research shows a growing divergence of attitudes toward the COVID-19 vaccine, with increased hesitancy from minority groups. As a primary care physician, you can play a key role in helping patients understand the necessity of this vaccine. Get the strategies you need to combat vaccine hesitancy with our Shifting Trends in Vaccine Hesitancy white paper.
Sharing the importance of that second dose
There's a lot of information circulating about the vaccine, so it's important for patients to get the facts from trusted health care providers like you. When you're discussing COVID-19 vaccines with your patients, remind them how crucial the second dose is to the effectiveness of the vaccine.
Update your email

Stay in the know and get the latest news.
Aetna is the brand name used for products and services provided by one or more of the Aetna group of companies, including Aetna Life Insurance Company and its affiliates (Aetna).
Aetna ®, CVS Pharmacy®, HealthHUB® and MinuteClinic, LLC (which either operates or provides certain management support services to MinuteClinic®-branded walk-in clinics) are part of the CVS Health® family of companies. Health information programs provide general health information and are not a substitute for diagnosis or treatment by a health care professional.
Help/contact us:
If you have any questions, please contact us.
Want to stop receiving messages like these through email? Unsubscribe at any time.
We are located at 151 Farmington Avenue, Hartford, CT 06156.
Privacy Statement | Terms of Use | Privacy Information
©2021 Aetna Inc.
00.36.834.1 (1/21)